Homegrown Surf Film Festival Berlin Ete Clothing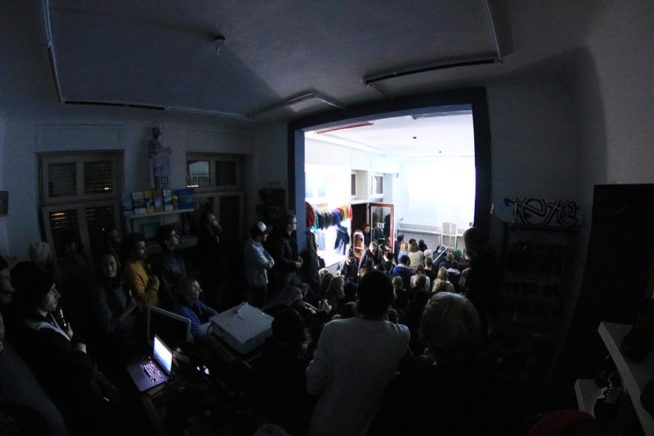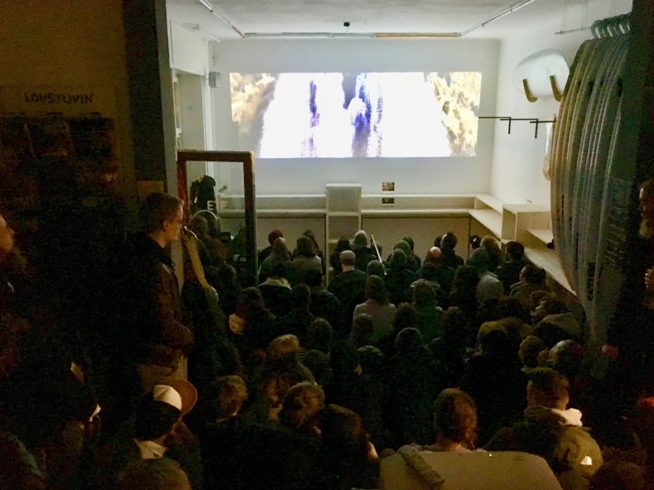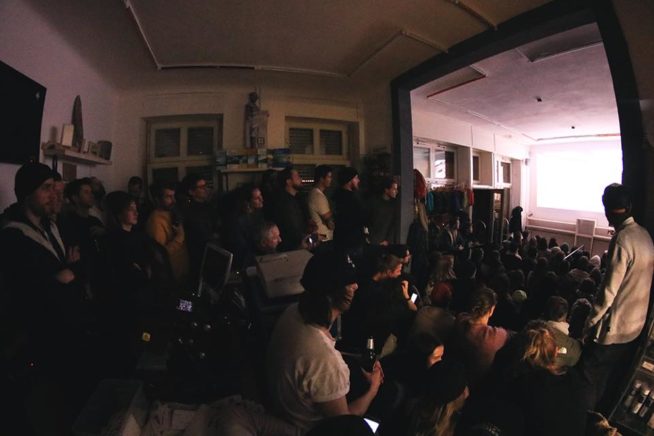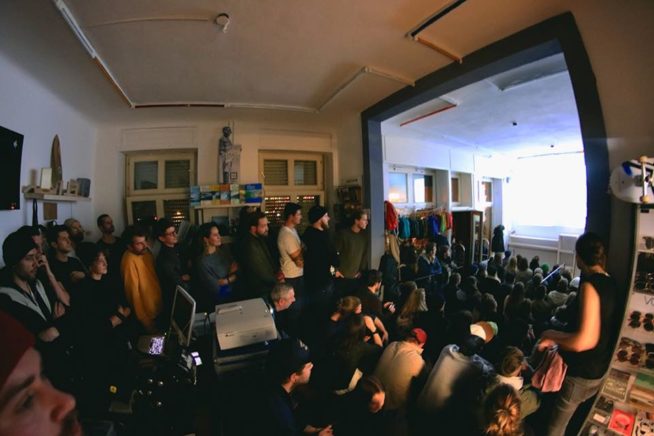 Thank you all who made our little Homegrown Surffilm Fest to such a beautiful night. Great vibe.
The diversity and the quality level of the contributed films was awesome, thank you Kolja Frase, Johannes Rausch, Thierry Fi, Daniel Fxs, Kiri Deluxe and Eléna En.
Cool to see that level creativity and what the landlocked community in berlin is developing.
Of course also a big thank you to Volcom with their cool movie Eurotrash and the infamous cap machine. Last but not least thanks to Pilsner Urquell for their generosity, the beer was much appreciated.
Already looking forward to the next edition of the event next year! keep surfing and being creative.
And sorry that not everybody fitted instore, this was one of the most packed nights in store.
.
.
.
.
.
.