Waves and Woods Magazine The Surfers Journal The other Side of Surfing Buch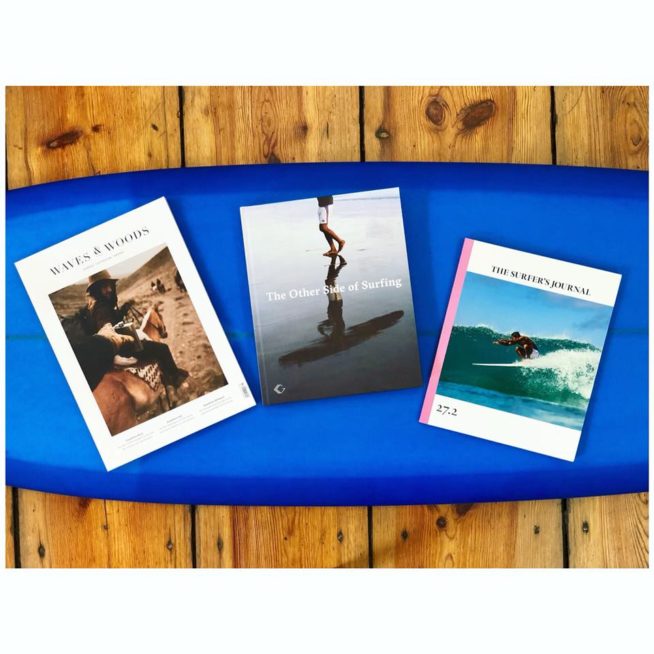 Finest printed matters for your reading pleasure:
The newest editions of the Waves and Woods Magazine and The Surfer's Journal.
And The other Side of Surfing, a book which offers illuminating insights into the ways in which a deeply-felt connection to the sea can inform our work, art, and relationships in our daily lives on land.
Edited by Christian Hundertmark & the Munich Surf pioneer Quirin Rohleder.
Follow filmmaker Mario Hainzl on spotlighting West Africa's lesser known surfing destinations. Meet João Parrinha and Xandi Kreuzeder, the Santo Isidoro based artists making sculptures from ocean debris, and Mirko Sebastian Stränger, a master carpenter in Barcelona, whose wooden boards manage to feel weightless in water.
Over 250 pages of rich photography and informative text.
.
.
.
.
.
.