Surf Menu / Channel Islands Al Merrick / Fatum / Wavegliders / Superbranded Surfboards Berlin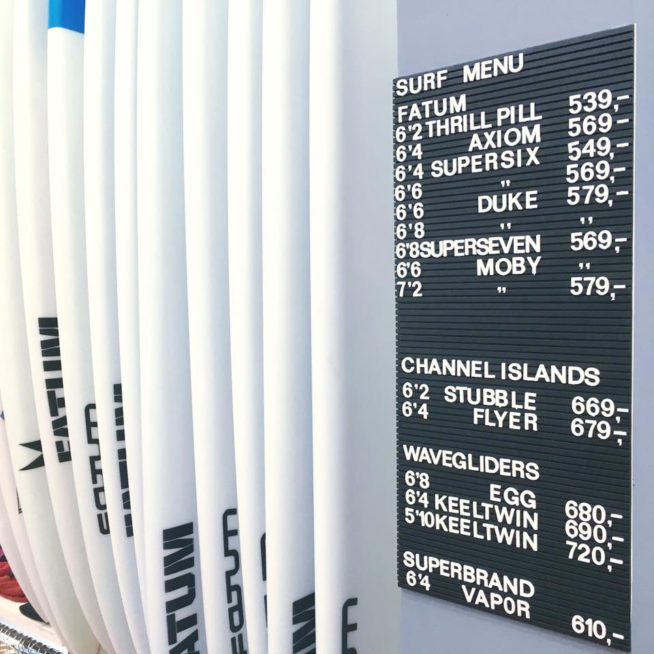 May we present a fresh catch of the day on our Dezember Surf Menu?
All Fatum Surfboards comes with free complimentary FCS II fins on the side.
Goes well with a good portugese red wine.
Bon appetit.
.