Supra Vaider Navy Blue/ Skytop Dark Grey/ Society Mid Grey Gun TUF
3 New Styles from one of the most upfront Sneaker Labels: Supra.
First one is the Supra Vaider Navy Blue. Reminds a little of the classic Nike Silouetes but with a own cool character.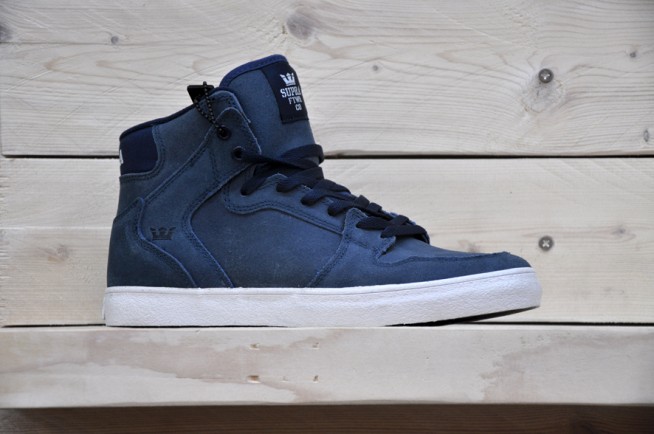 The Skytop is maybe was the first Supra Shoe which put Supra on the Map and still it is a mayhem. The Chad Muska Pro Shoe.
The Society is the perfect blend between a high  and a low Top. Fits to every Jeans and looks amazin with the Grey Sole. The Society comes in Supras own TUF Technology what means Waterproofness in a lightweight Style.