O Neill Psychofreak RG8/ Supefreak/ Epic/ Booties/ Gloves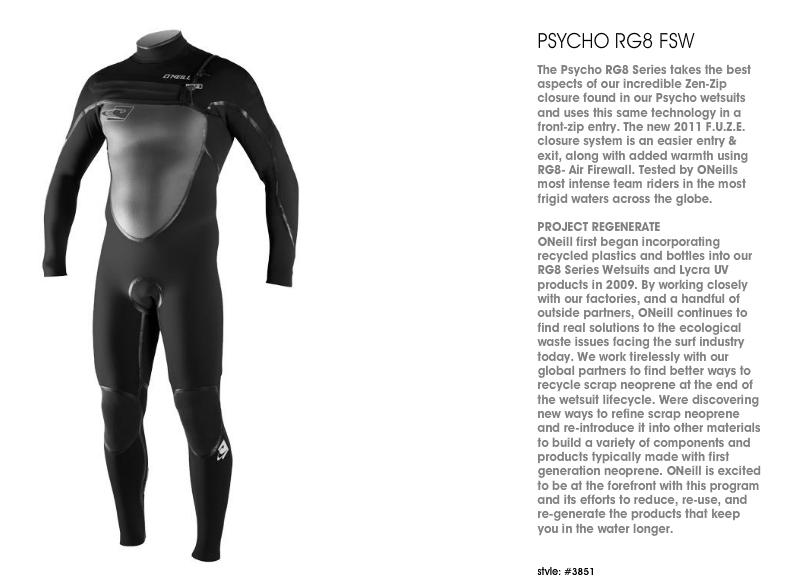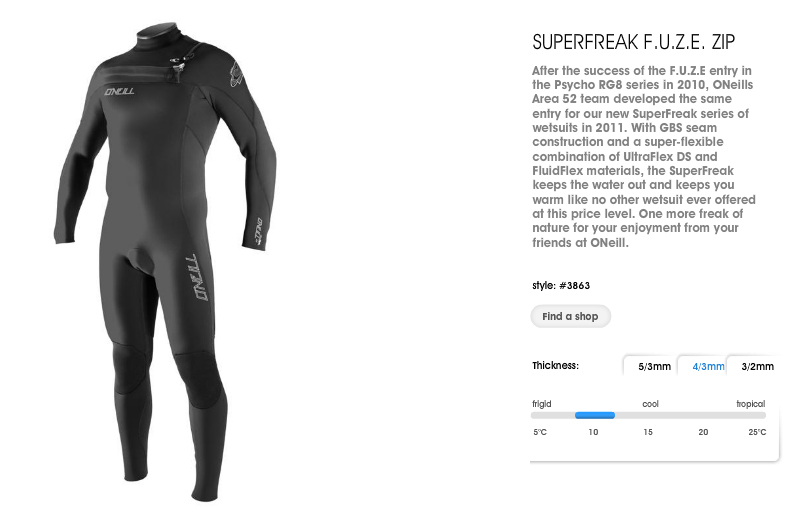 O´Neill is back in. 2 neue Modelle sind am Start. Als Flagschiff ist der Psycho RG8 am Start, voll verklebte Nähte, super Stretch Neopren am ganzen Körper, die Air Firewall und noch eine ganze Menge mehr Features.
Der neue Psycho RG8 wird aus recyceltem Material hergestellt und ist somit sehr umweltfreundlich. Darüber hinaus verfügt er über den neuen Front Upper Zip Entry und weiteren O'Neill typischen super durchdachtenFeatures.
Features:
F.U.Z.E Closure System

100% Ultraflex RG8

Exterior Single Fluid Seam Weld

Back Panel Ultraflex Firewall

Krypto Kneepads

Code Red Zipper

Plasma Wrist and Ankle Seals

Super Minimal Seam Design

LSD – Lumbar Seamless Design

External Key Pocket with Loop
Ausserdem neu am Start ist der Superfreak Wetsuit:
O'Neill Superfreak FUZE 4/3
After the success of the F.U.Z.E. (front upper zip closure) entry in the Psycho RG8 series in 2010, O'neill's area 52 team developed the same entry for the new SuperFreak series of wetsuits. With glued and blindstitched seam construction an a super-flexible combination of UltraFlex DS and FluidFlex materials, the SuperFreak keeps the water out and keeps you warm like no other wetsuit ever offered at this price level. One more freak of nature for your enjoyment from your friends at Pioneers and O'neill.
100% Super Stretch (50% Ultraflex DS / 50% FluidFlex)
FUZE: Front Upper Zip Entry system
GBS Nähte (Blindstich vernäht und verklebt)
Neoprendicke: am Körper 4mm; an den Armen und Beinen 3mm
Krypto Kneepad
Nahtfrei in den Bewegungszone
Integrierte Schlüssel-Tasche
LSD: Lumbar Seamless Design
Ausserdem haben wir wieder Neo Gloves und Booties am Start.