Looky Looky Berlin
Hier die Bilder zu unseren Looky Looky Sachen. Direkt aus dem Professional Teen Looky Lookbook für euch.
Ihr seht das 2Pac Teeshirt/ Triangel Tee/ Crew Love Tee/ L Looky Patch Sweat.
Mehr schöne Looky Looky Sachen bei uns im Laden. Wir verschicken natürlich auch; einfach eine Mail schreiben an: mail @ ete -clothing . de
Photographer: Kate Bellm
Models: Julia, Niklas & Simon
Hair & Make Up: Christina Moissl
Illustrations: Atelier Conradi
Backdrop Illustration: Edgar & Atelier Conradi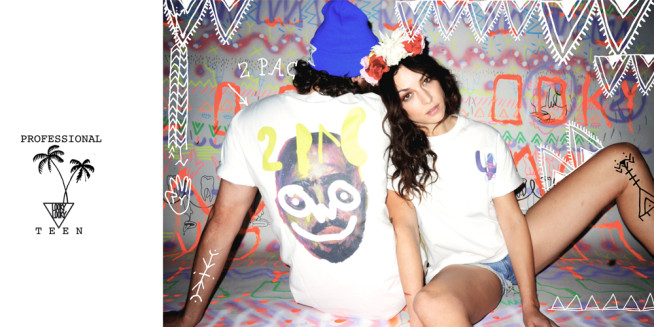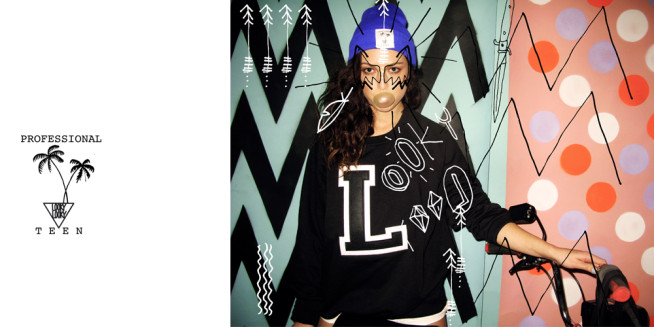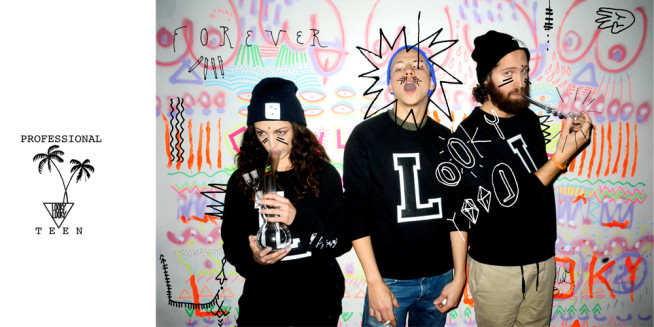 PROFESSIONAL TEEN………………
Next level shit of being a grown up
is being the teen you've always wanted to be.
Finally you have all the possibilities you missed when you were young.
Whatever you want to and it's your decision.
It's freedom with attitude.
Spend all your money buying everything on the menue at mc donalds
because it's your money, don't come home for 3 days because it's your
home, not wearing pants outside because it's you're the one who will get
blamed and you don't care sitting in a bathtub filled with milk and honey
loops because you always wanted to know how it feels.
Die Mastermind Mädels können alles, auch auflegen:

lookylooky-djkunst from LOOKYLOOKY POSSE on Vimeo.
.
.