The Shop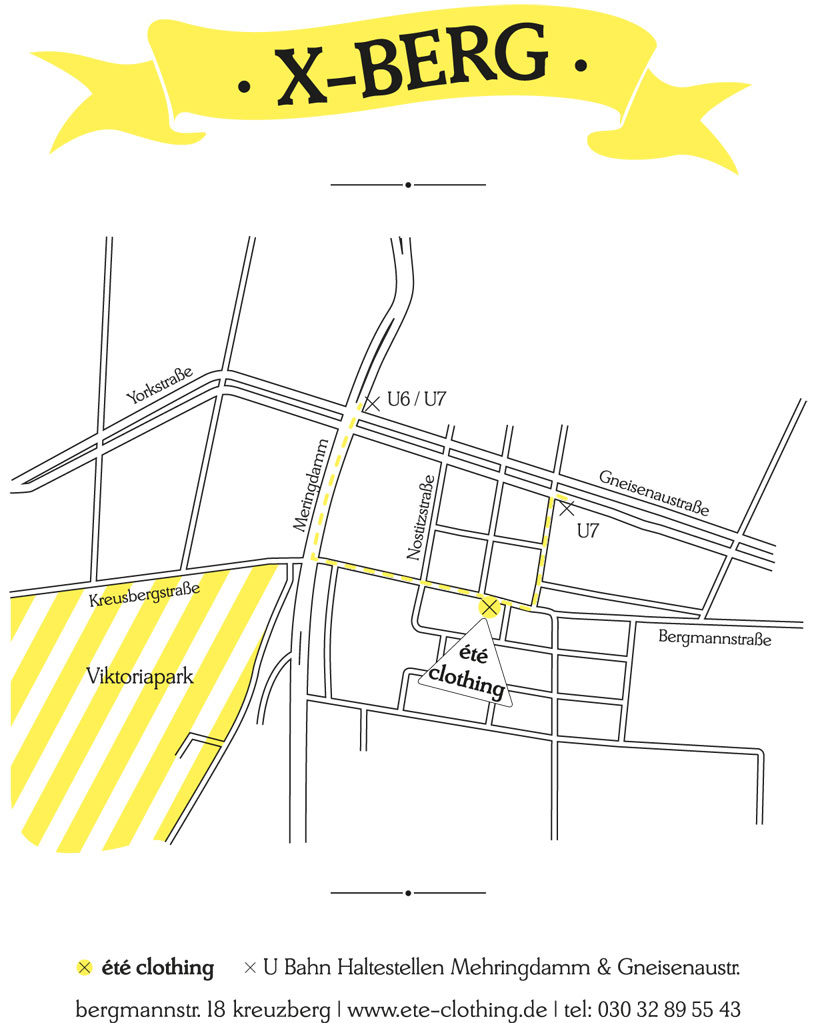 Located in one of the nicest neighbourhoods of Berlin.
We carry a carefully selected range from Berlin Design Brands like Looky Looky,  Muschi Kreuzberg  and Irie Daily for you. Scandinavian Fashion Brands like Cheap Monday, Revolution/ RVLT and SUIT can be found here as well as the fine Streetwear German Labels Cleptomanicx,, Zimtstern, Forvert, REELL and Mazine
Also you find hard to find Surfbrands like Insight, Twothirds, OH DAWN, or Faith21 in our Store. Of course you get the big names Volcom and Quiksilver here as well. If  in search for Shoes, we have the right Sneaker for you from these awesome Brands: CLAE, Vans, Nike SB, Boxfresh and Supra.
We stock Wetsuits from O´Neill and West Wetsuits Australia. Surfboards from: Fatum, Light, Webber and Firewire. Accessoires from: FCS Boardbags, Gorilla Grip and Creatures Footpads and Leashes, Sex Wax, Terra Wax and more. Of course we have the best Surfmagazines for you: ACID, Surfers Journal, What Youth and Surfer´s Path.
Service:
Surf:
Reparaturen, Boardshapes, Reisetips, Ersatzteile Bestellungen
Skateboard:
Montage, Spottips für Berlin, Service
Wir machen natürlich auch Mailorder, einfach anrufen oder eine Mail schreiben.
 Ete Clothing
Grimm u Jancke GbR
Bergmannstrasse 18
10961 Berlin Kreuzberg
Tel: 030 32895543
mail ( a  ) ete-clothing.de
Mo-Sa: 11-20h
EC und Visa/ Master Card.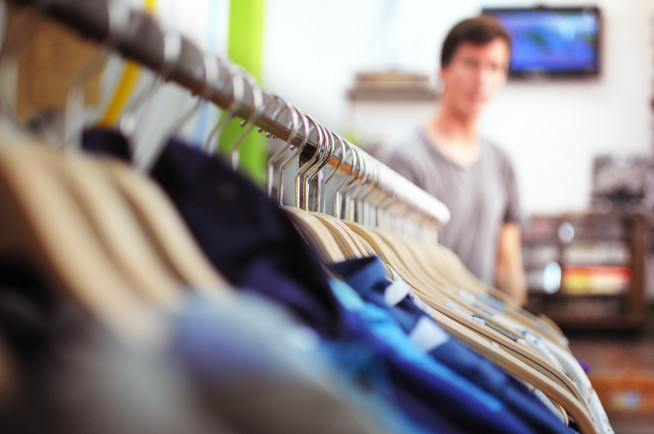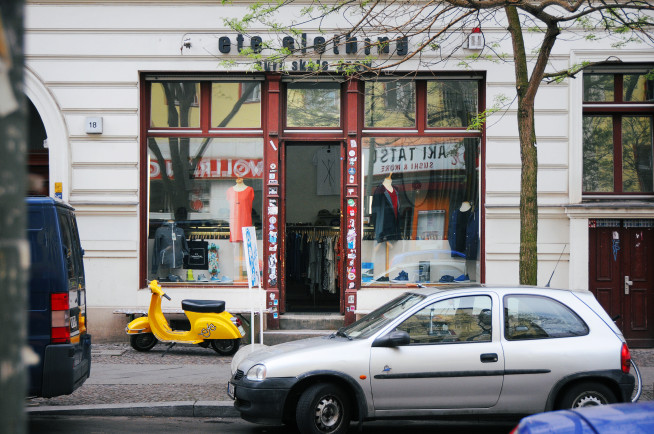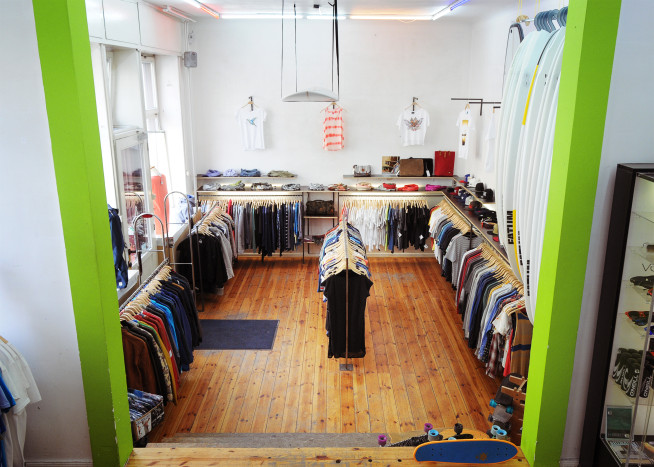 Pics (c) Christian Kirberg
.