Ete Surfboard Menu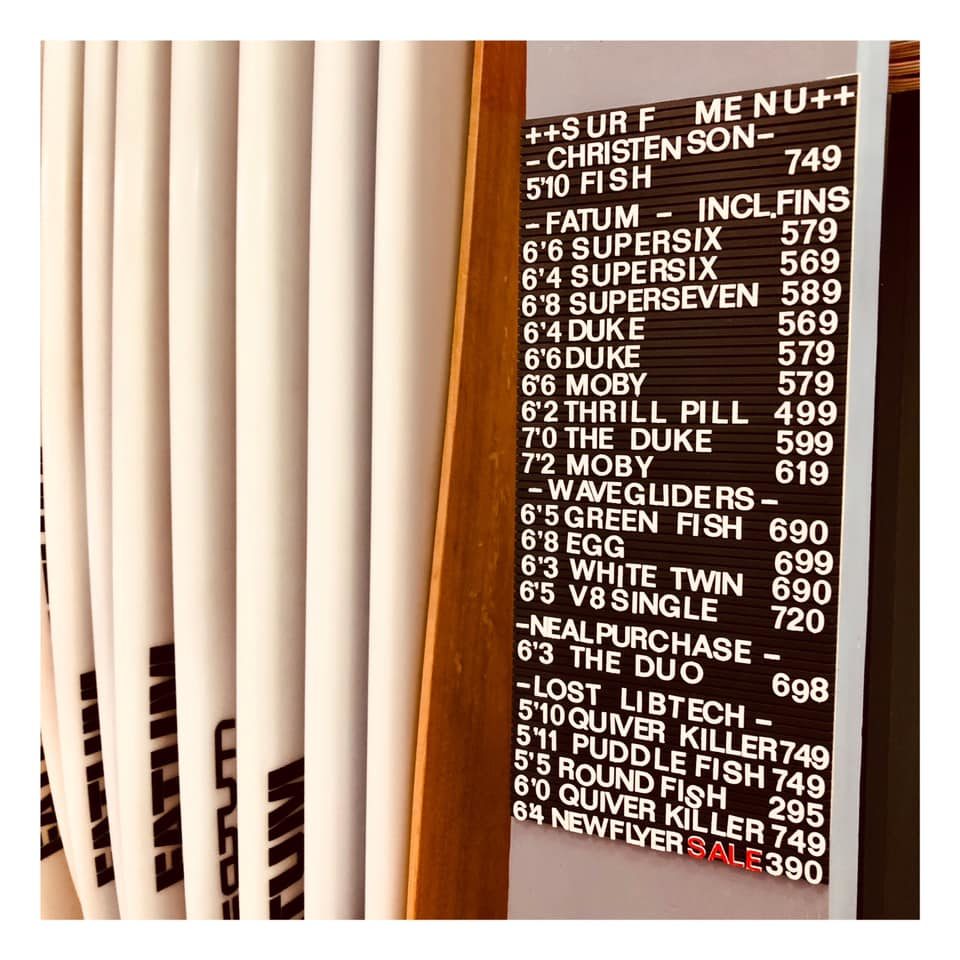 The Catch of the Day.
We do have over 20 Board to choose from, Fatum, Lost, Wavegliders, Thomas Bexon Longboard, Neal Purchase and Catch Surf.
Of course we can help you to get a Board handshaped just for your needs. Everything is possible.
.
.
.
.
.
.