Dion Agius The smiling bag. Sterlin Spencer Gold. El norte Berlin Premiere Surf Movie 19 January 2017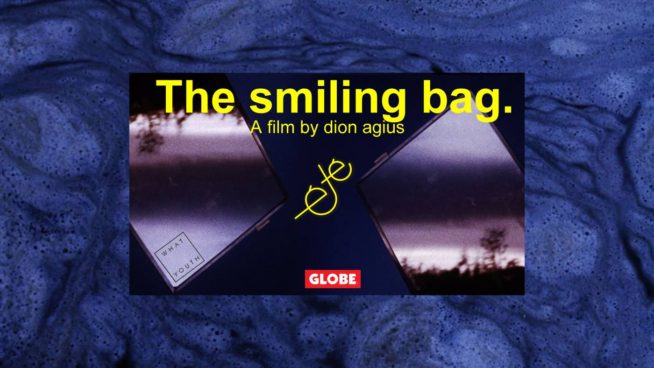 Berlin premiere of Dion Agius new hyped surf movie The Smiling Bag; Sterling Spencers masterpiece GOLD and the What Youth Skate shortfilm El Norte at Ete Clothing in Kreuzberg. 19 January 2017

Free Entry, limited capacity. Free tasty Beer by Meckatzer and
support by GLOBE EUROPE and Geier Tronic Video Technik.
https://www.facebook.com/events/1173940752696629/
Dion Agius most hyped Film The Smiling Bag finally on big screen with HD high luminous intensity Beamer. Surfer Mag US voted it as one of the Movies of the Year 2016
Trailer:
http://www.bluemag.eu/surfvideos/dion-agius-the-smiling-bag
" Dion Agius just finished a full-length surf film with stellar surfing, hypnotizing visual effects, and a soundtrack that will make your ears bleed in a good way. At this point, you'd think Agius would have posted it online, pumped it up on social media, and tried to capture as much of our ever-shrinking attention spans as possible. Instead, he's going in a very different direction, engaging surf fans through.
Sterling Spencer: GOLD.
Sterling Spencers very funny masterpiece also got a Surfer Magazine nominatation as Movie of the Year and is one of our favourites.
Trailer Gold:
" Wait, Sterling Spencer's just dropped Gold. And it's all fun and games. Oh, and Bob Saget's in it. You know the perfect father figure from Full House that doubles as one of the raunchiest stand-up comedians with a microphone? It's also featuring: Rob Machado, Dillon Perillo, Dylan Graves and Jack Johnson. This may not be the most high performance surf film of the year, but it's def the most humourous and possibly the most entertaining.
http://stabmag.com/stabcinema/watch-sterling-spencers-gold/
El Norte is a short clip about a skate trip through Northern Spain supported by Globe
http://whatyouth.com/
https://www.globebrand.com/
https://www.meckatzer.de/
http://www.geier-tronic.de/
Wie so ein Event im Sommer aussehen kann: )
Ete Clothing Berliner Surfshop Picture Contest 2016 Nord Nordost Surf Film Festival Berlin Event
www.ete-clothing.de
https://soundcloud.com/eteclothing
www.facebook.com/ete.clothing
www.instagram.com/ete.clothing
www.vimeo.com/eteclothing
.
.