Acid Surf Magazin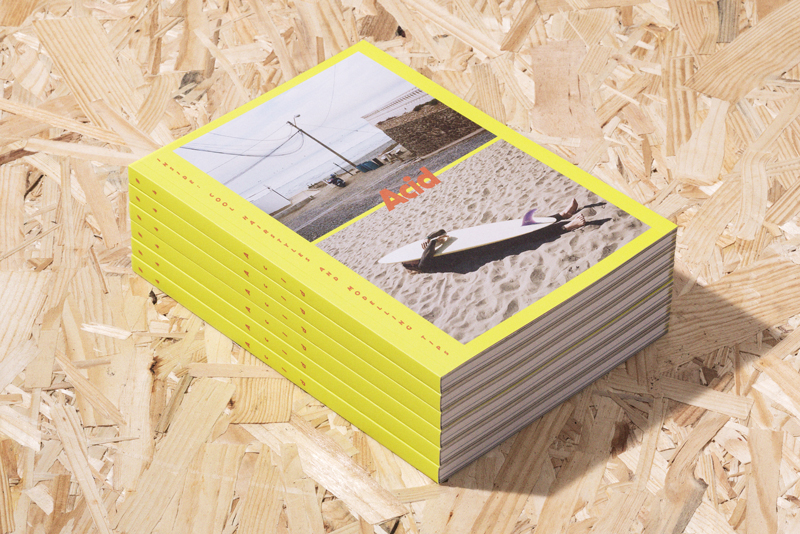 Boom. Here's Acid Issue 4, yellow with a dash of green—electric.
160 pages
168 x 235 mm
5-color offset printing on FSC offset paper
Perfect bound
Since it's been made during holiday season, we stuffed Acid: there's a typology of underwater camera cases, a hunt for an Amazonian tidal bore, an essay about how the ever-shrinking bikini, Captain Cook and Boticelli actually have a lot in common, photography that almost feels like surfing, an investigation to figure if dolphins play with waves, a survival guide to crossing the atlantic unsupported and a lot more to enjoy—or trip on.
More Infos:
.